PINS
THE CATALINA GRAN PRIX
WINNERS
AS YOU CAN SEE, THE BIKES CAME OVER ON THE BARGE, BUT WHAT YOU CAN'T SEE IS THE RIDERS AND SPECTATORS GETTING TO AND FROM THE ISLAND ON THE FERRY. JACK FULLWOOD, AN OLD RAM, TOLD ME... "THE TRIP WAS FAST, AND SOME WERE SEA SICK, BUT IT WAS DEFINITELY A PARTY FOR MANY!"
Click program cover for more information.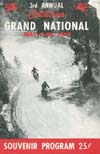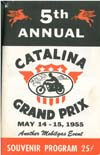 Here is a Google Map which shows the route of the event on today's island.